SUPER




BLACK FRIDAY


DISCOUNT!
33% Off on 6500 Inverter. Buy now before it's out of stock.
PROMO CODE: HURRY33BF
BUY NOW
SHOP COMPLETE RV SOLAR KITS
Expert Support
Call: 800.831.9889
M-F 9am-5pm PST
Free Shipping
Free & Fast Shipping On All Orders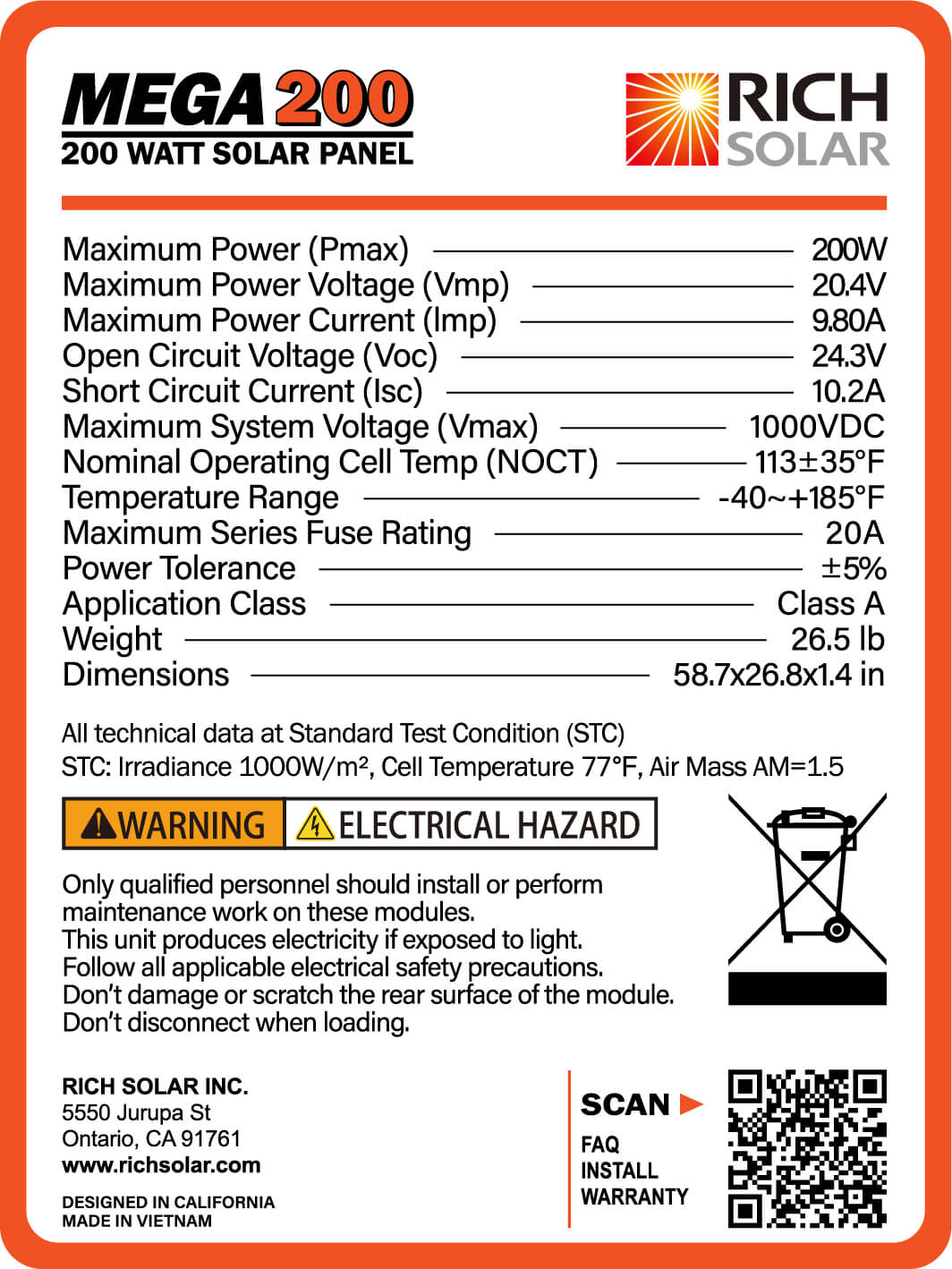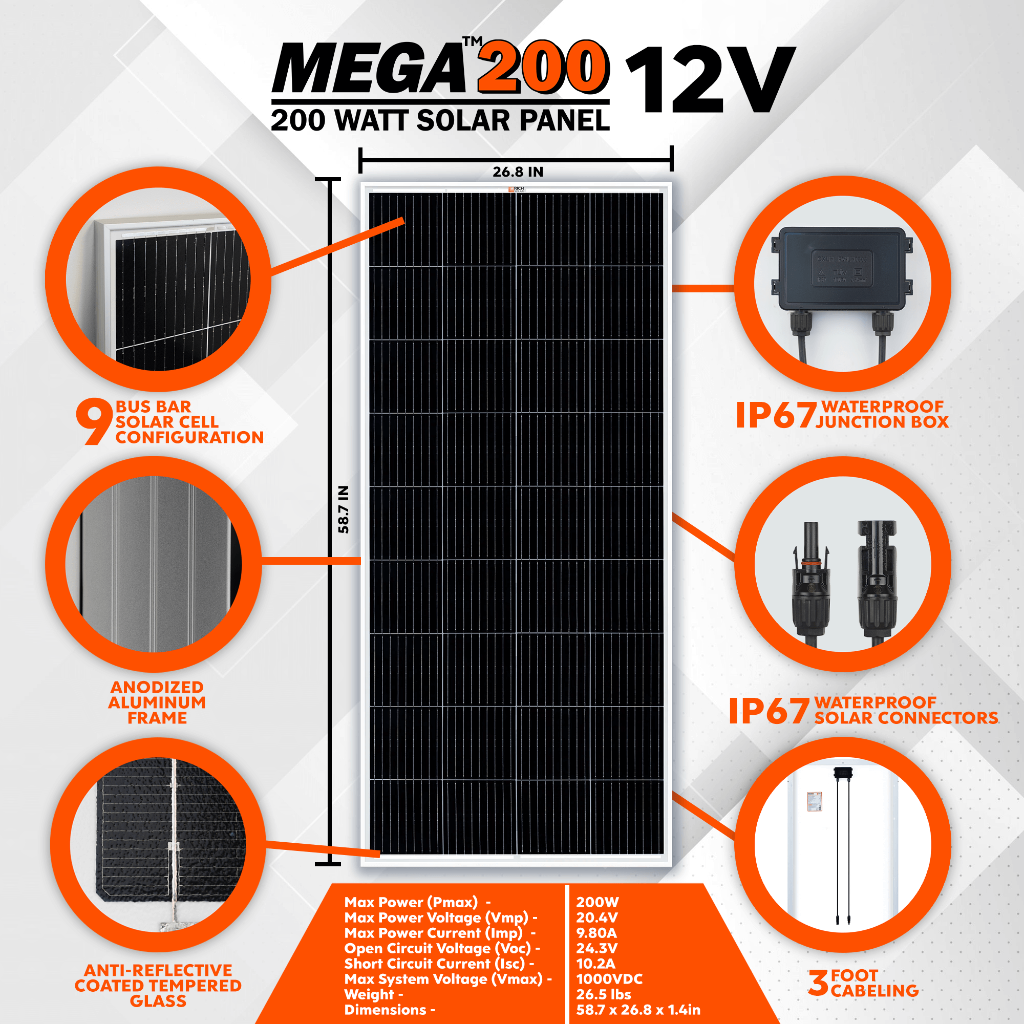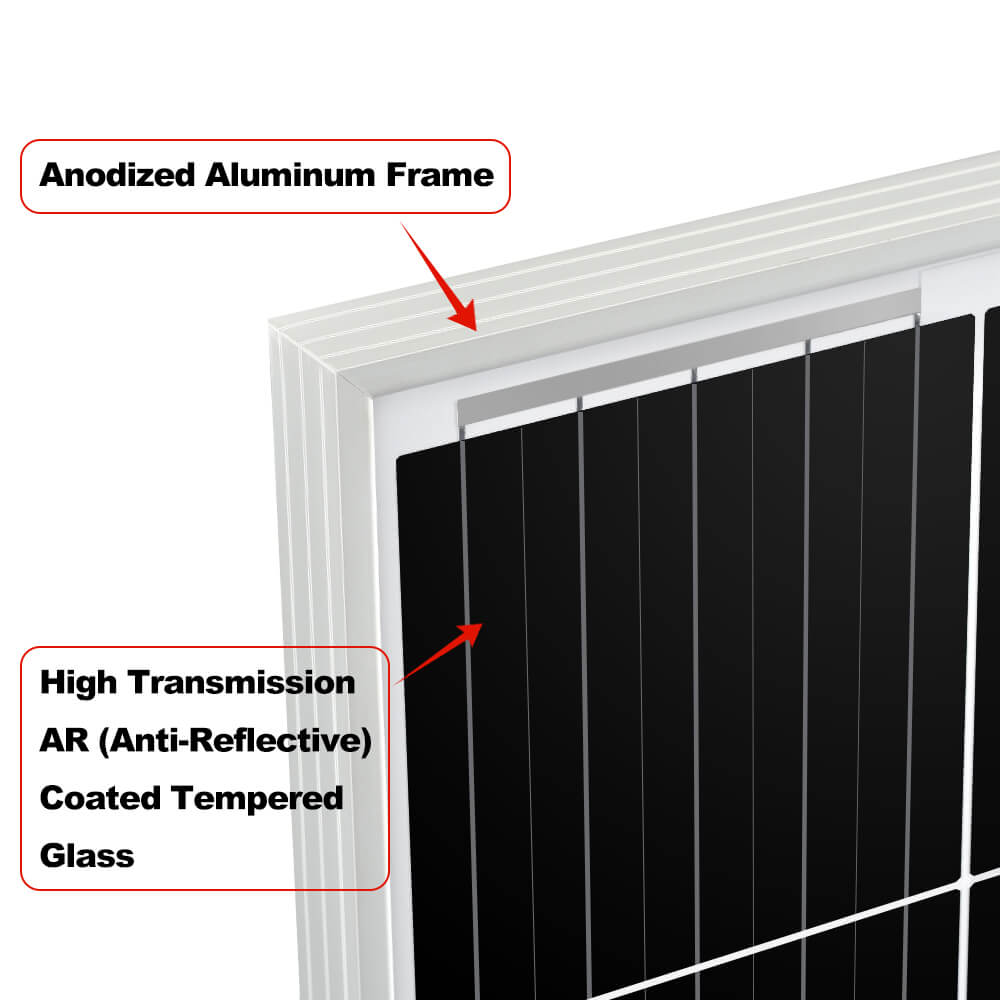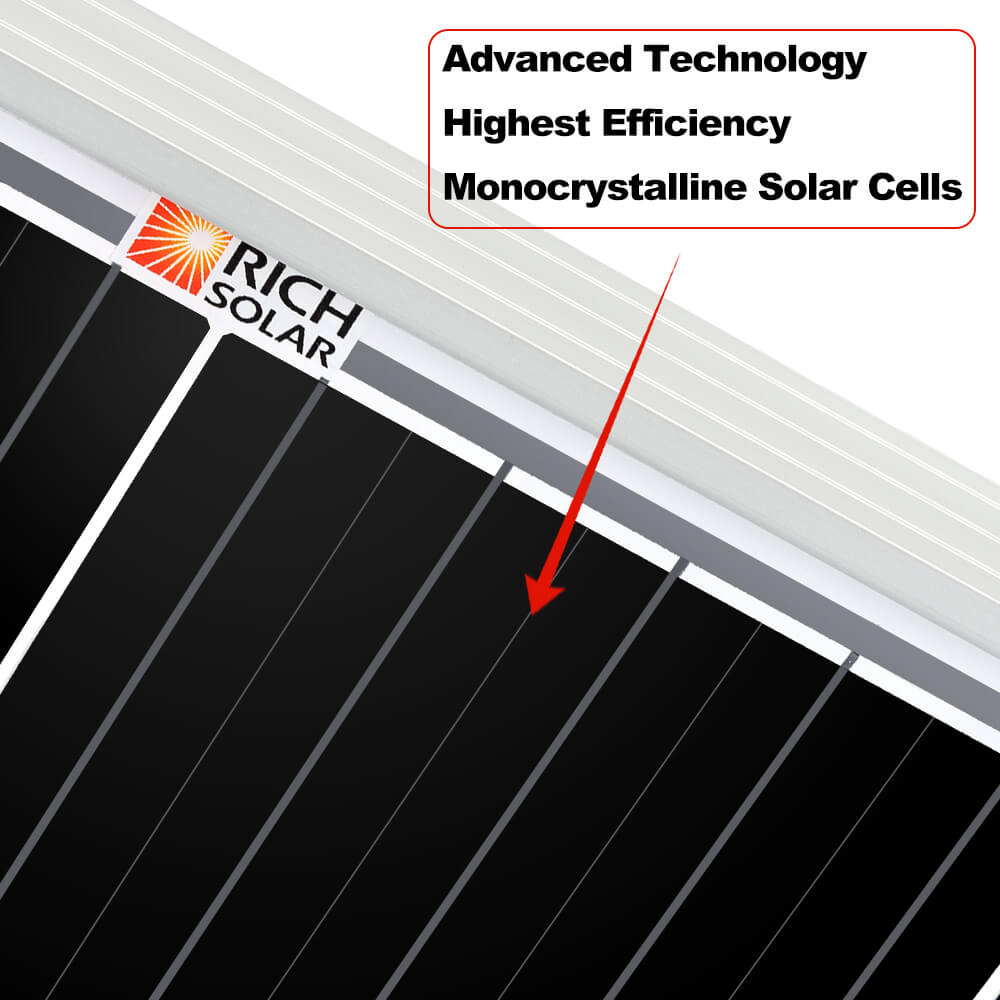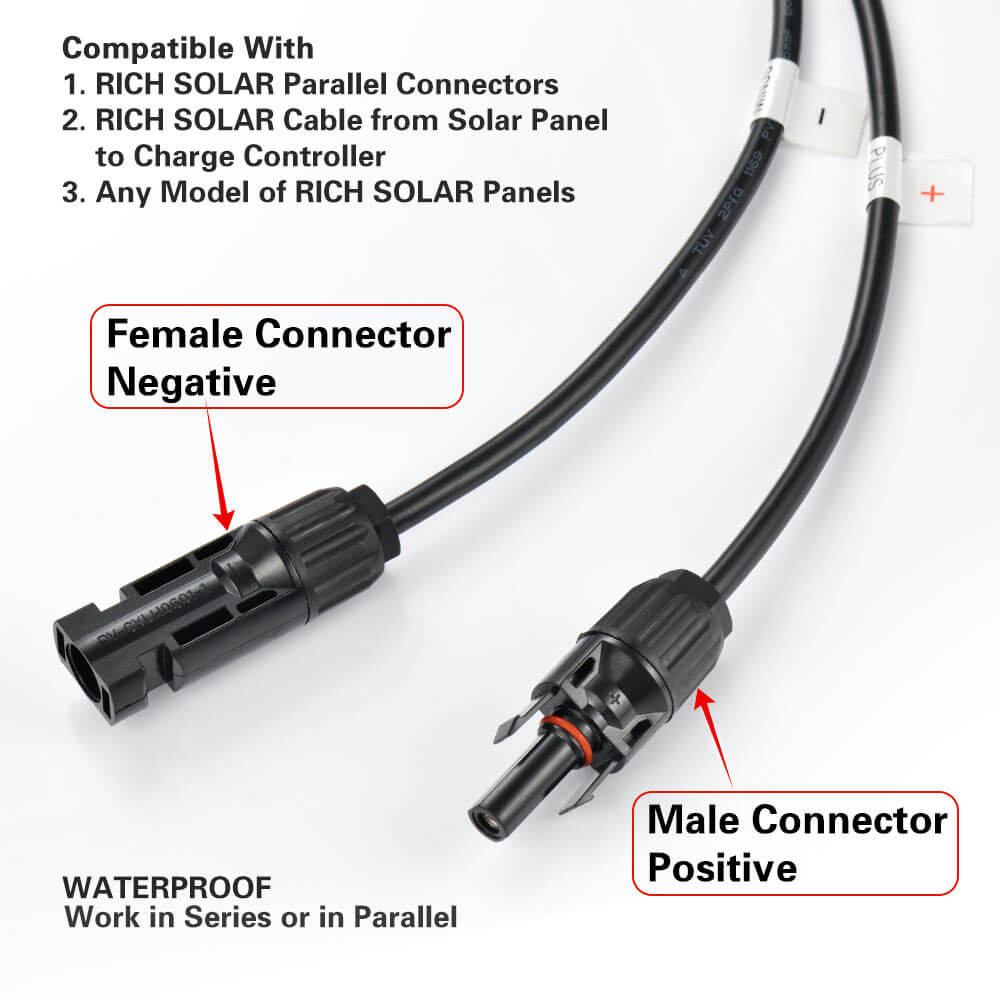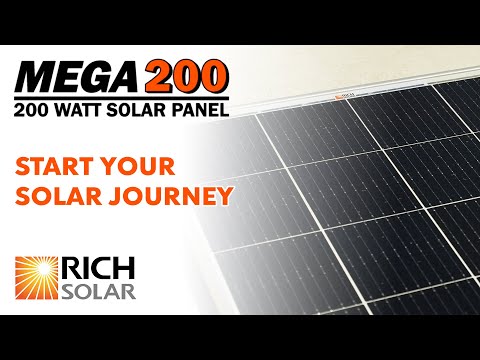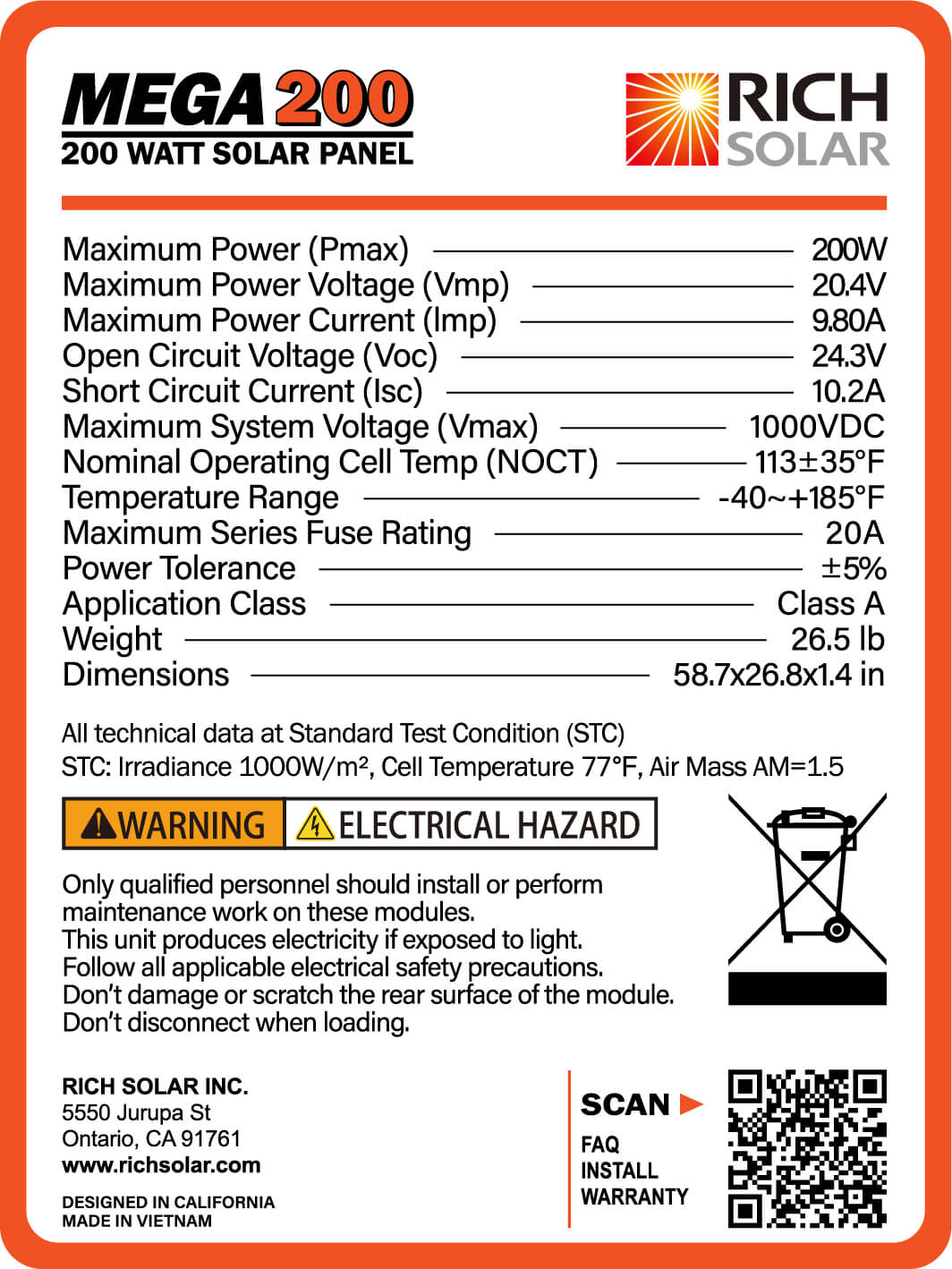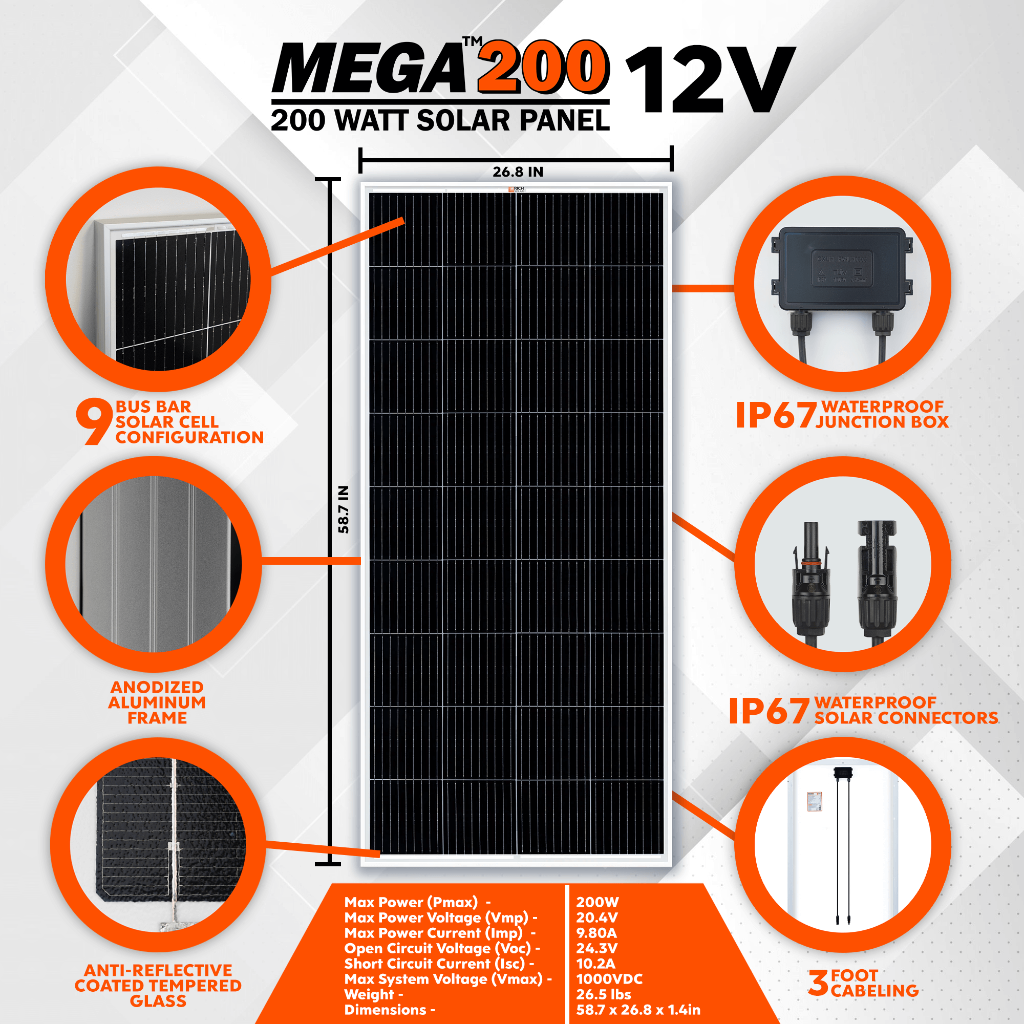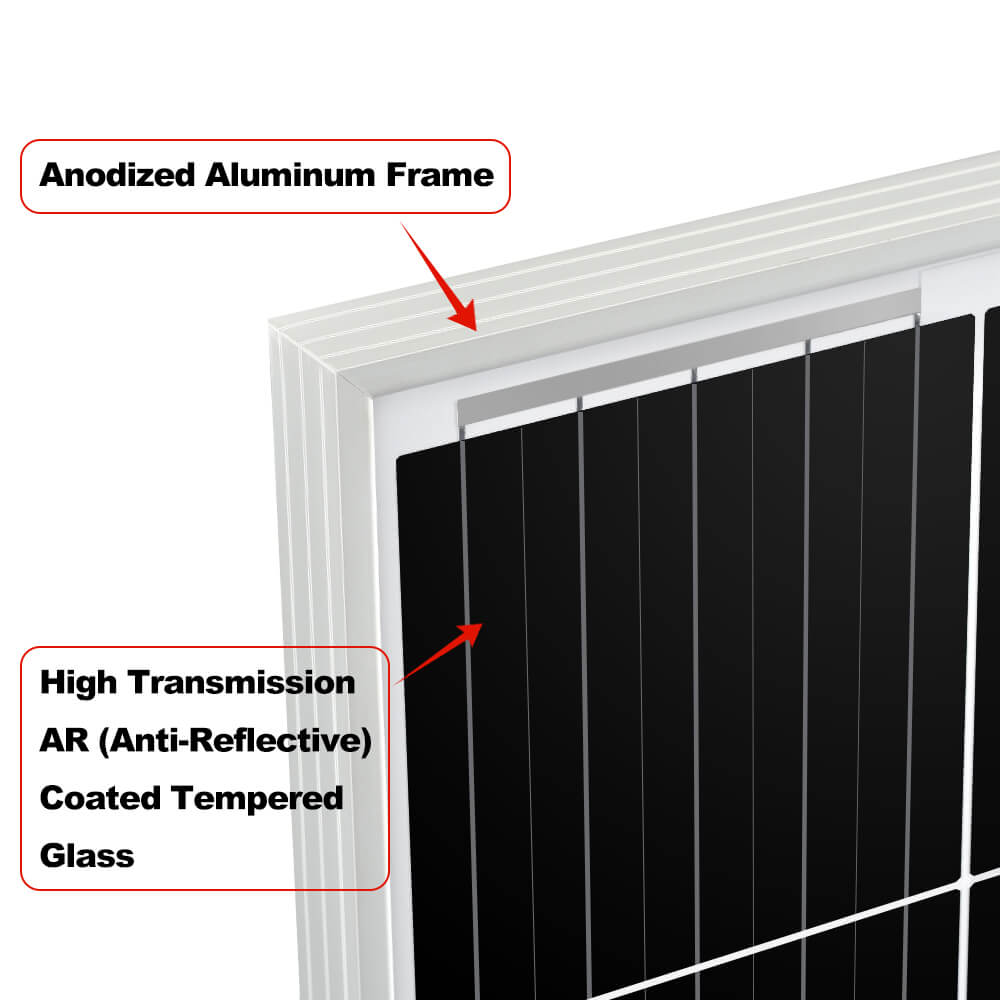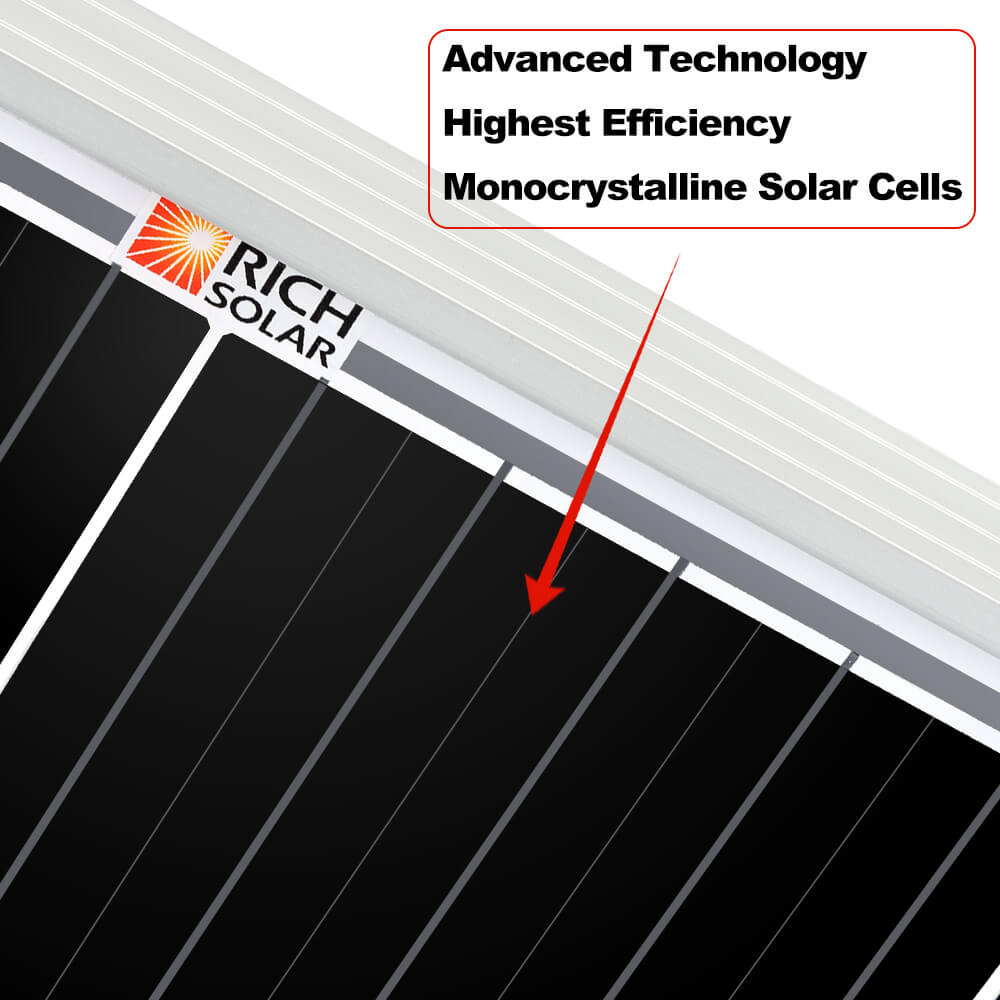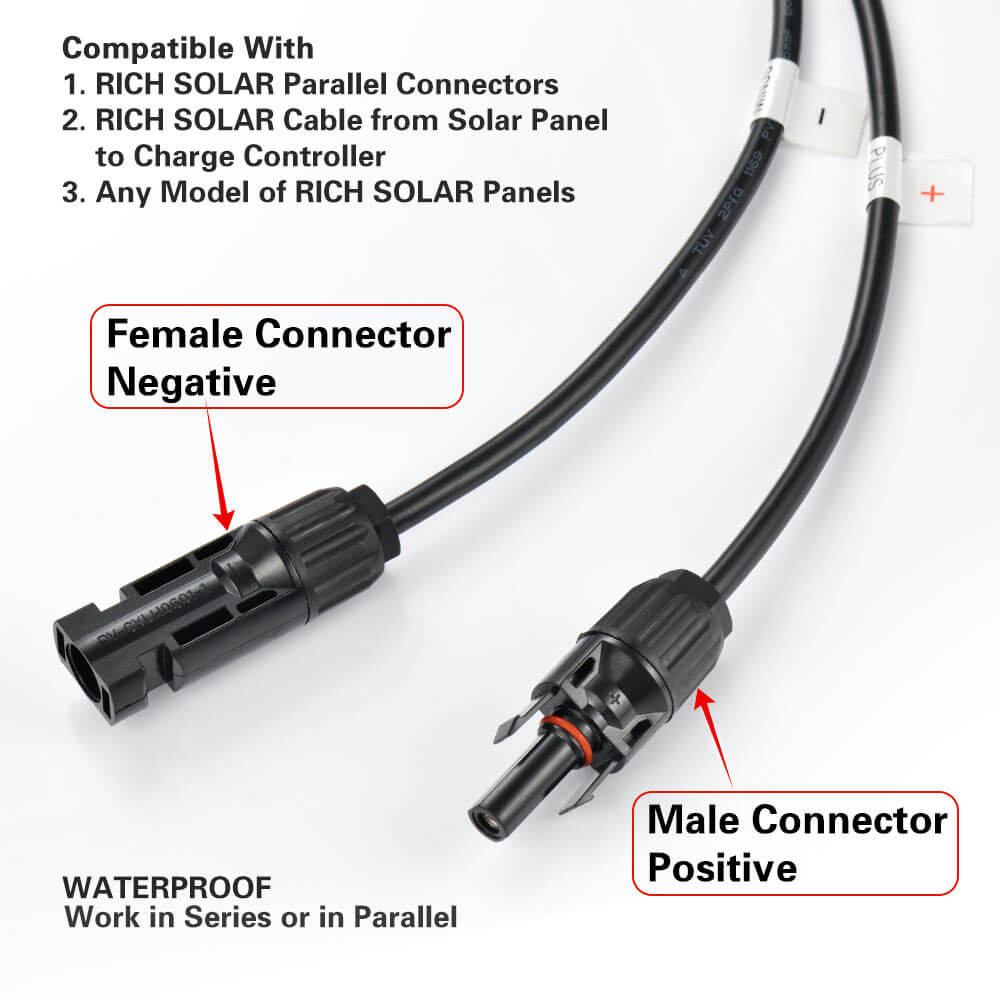 RICH SOLAR MEGA 200 Watt Monocrystalline Solar Panel | Best 12V Panel for RVs and Off-Grid | 25-Year Output Warranty | UL Certified
9 buss bar solar cell configuration

Mono PERC Technology

Lightweight anodized aluminum frame

High Transmission, AR (anti-reflective) Coated Tempered Glass

Plug and play junction box

Industry standard quick connect cables work in series or in parallel

Certified to withstand challenging environmental conditions

Excellent low light performance on cloudy days, mornings and evenings
OUR BLOG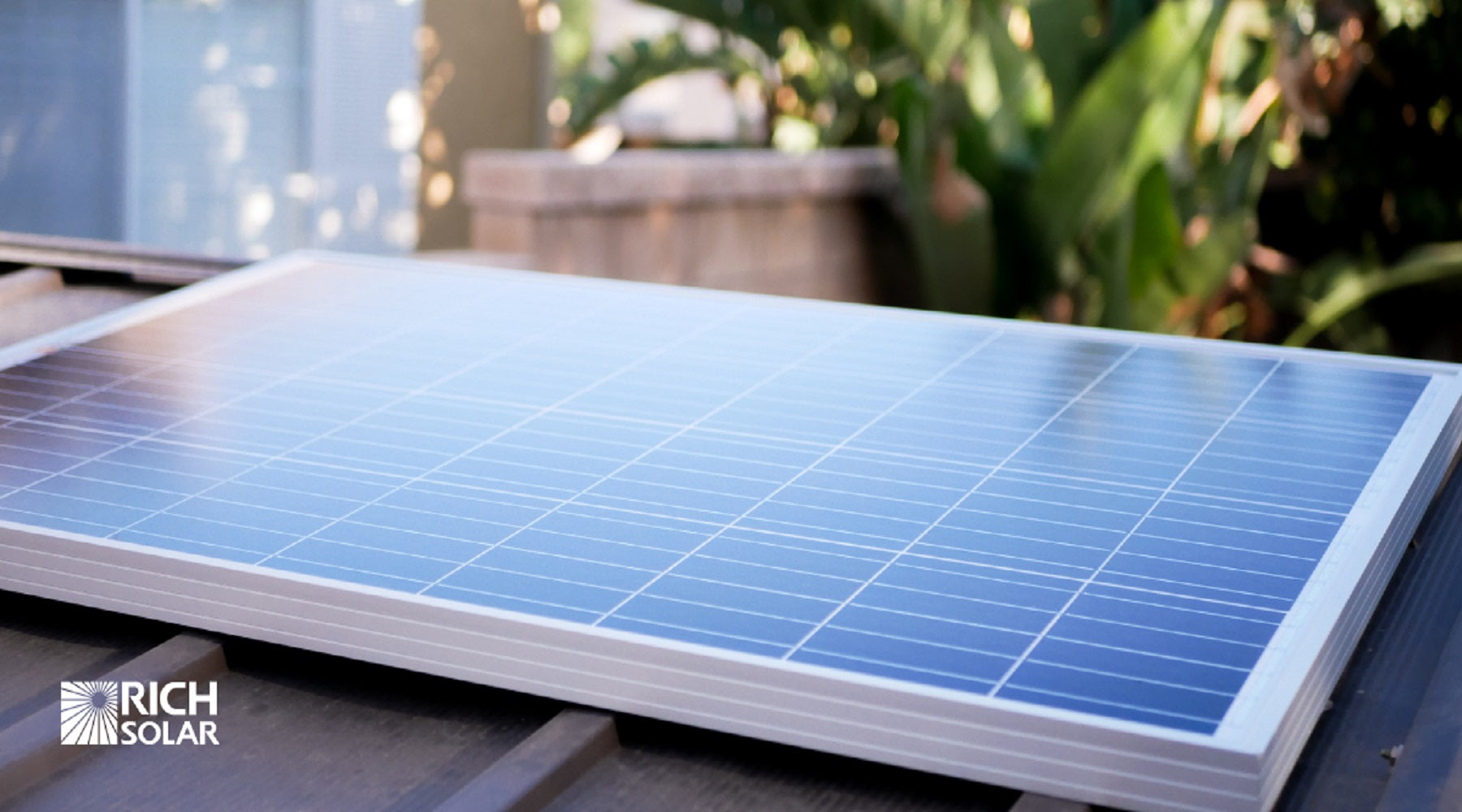 How to Choose the Right Solar Panel?
Knowing which factors to consider in picking solar panels ensures you make a valuable investment. Aside from the types of solar panels, the types of solar inverters and solar panel mounting options are some of the important things to consider when choosing the right solar panel for you.
Read now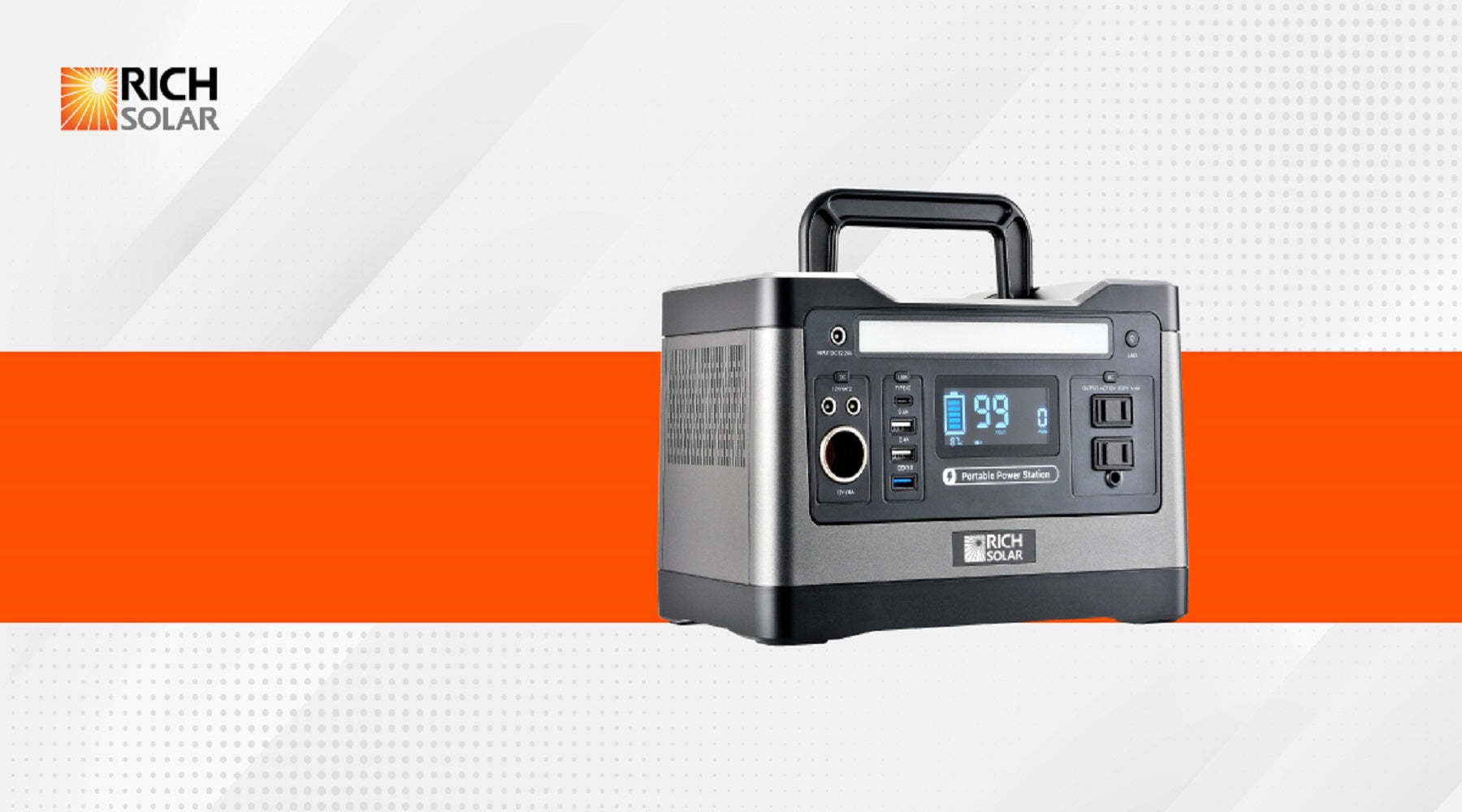 How Exactly Do Solar Generators Work?
A closer look at what a solar generator is and how it could work as your reliable backup power source. Choosing the right kind of generator and knowing how to properly store it will help ensure that you get the most out of your investment.
Read now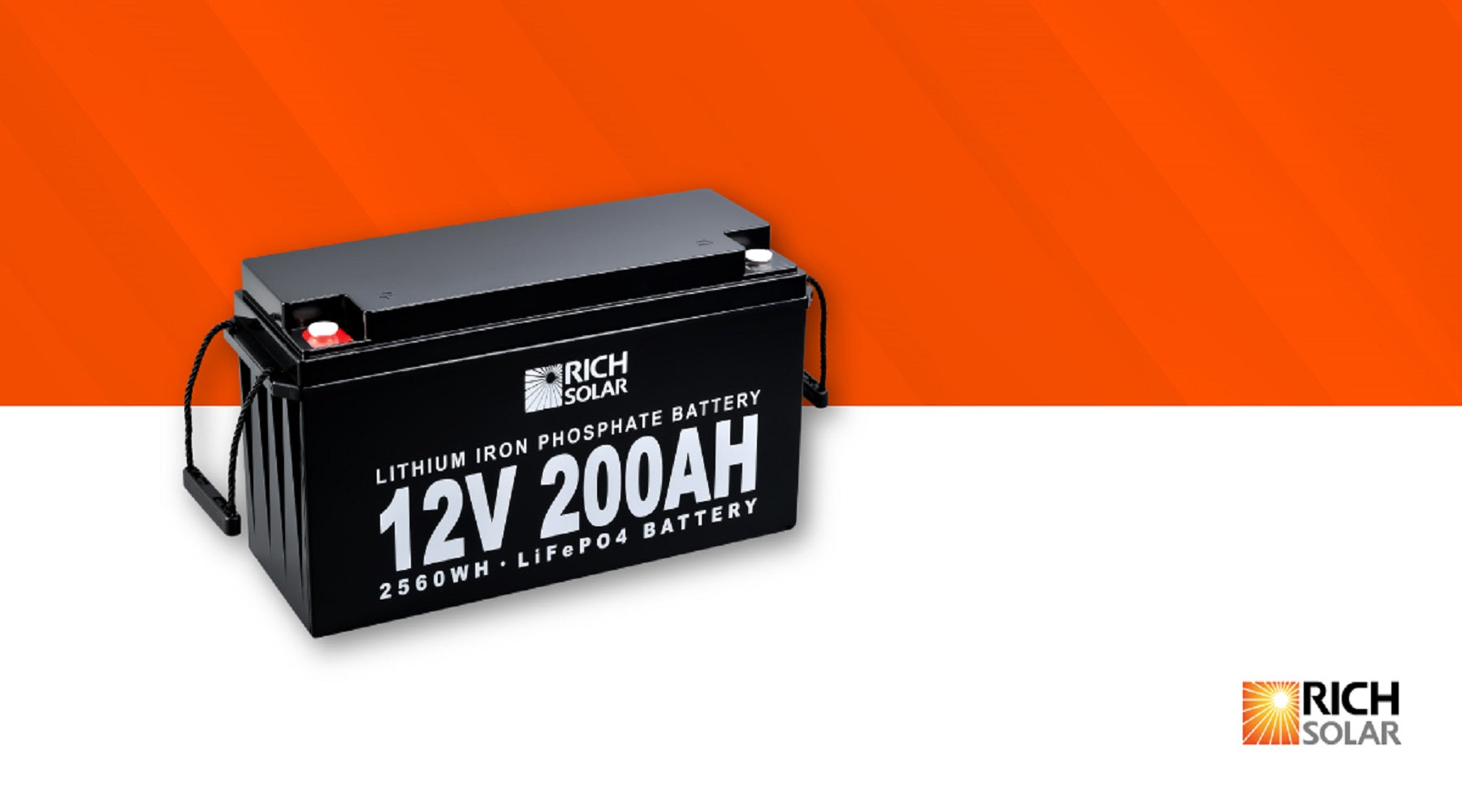 How Do Lithium Batteries Work?
Find out why lithium batteries are highly recommended to be used in solar panels To get the most out of your solar panel system, consider investing in a high-quality brand of lithium batteries that are efficient, lightweight, and long-lasting.
Read now